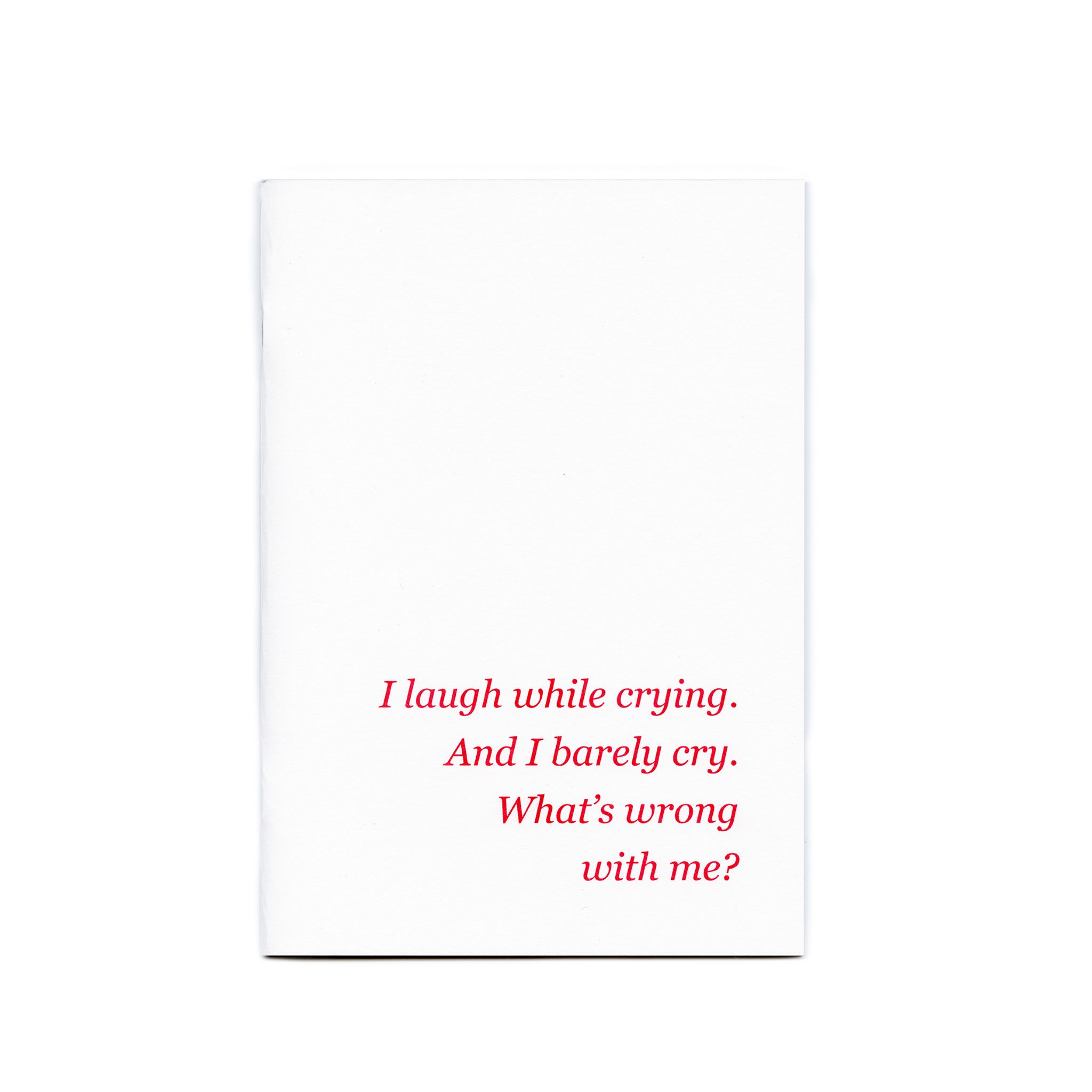 I laugh while crying. And I barely cry. What's wrong with me?
Samuel Brzeski

risograph
140 x 200 mm
40 pages
edition of 96
2019





Risograph printed publication comprised of poetic compositions of texts sourced from

www.quora.com.

Quora is an online forum for crowd sourcing answers to questions that vary vastly in subject matter and are often posted anonymously. Excessive questions about loneliness, narcissism, longing, and misogyny are contrasted with questions about gym regularity, dietary control, dog care, and Dwayne 'The Rock' Johnson.